As a wedding videographer, I am driven by a sincere passion for the art of capturing the most precious and emotional moments of my clients' big day.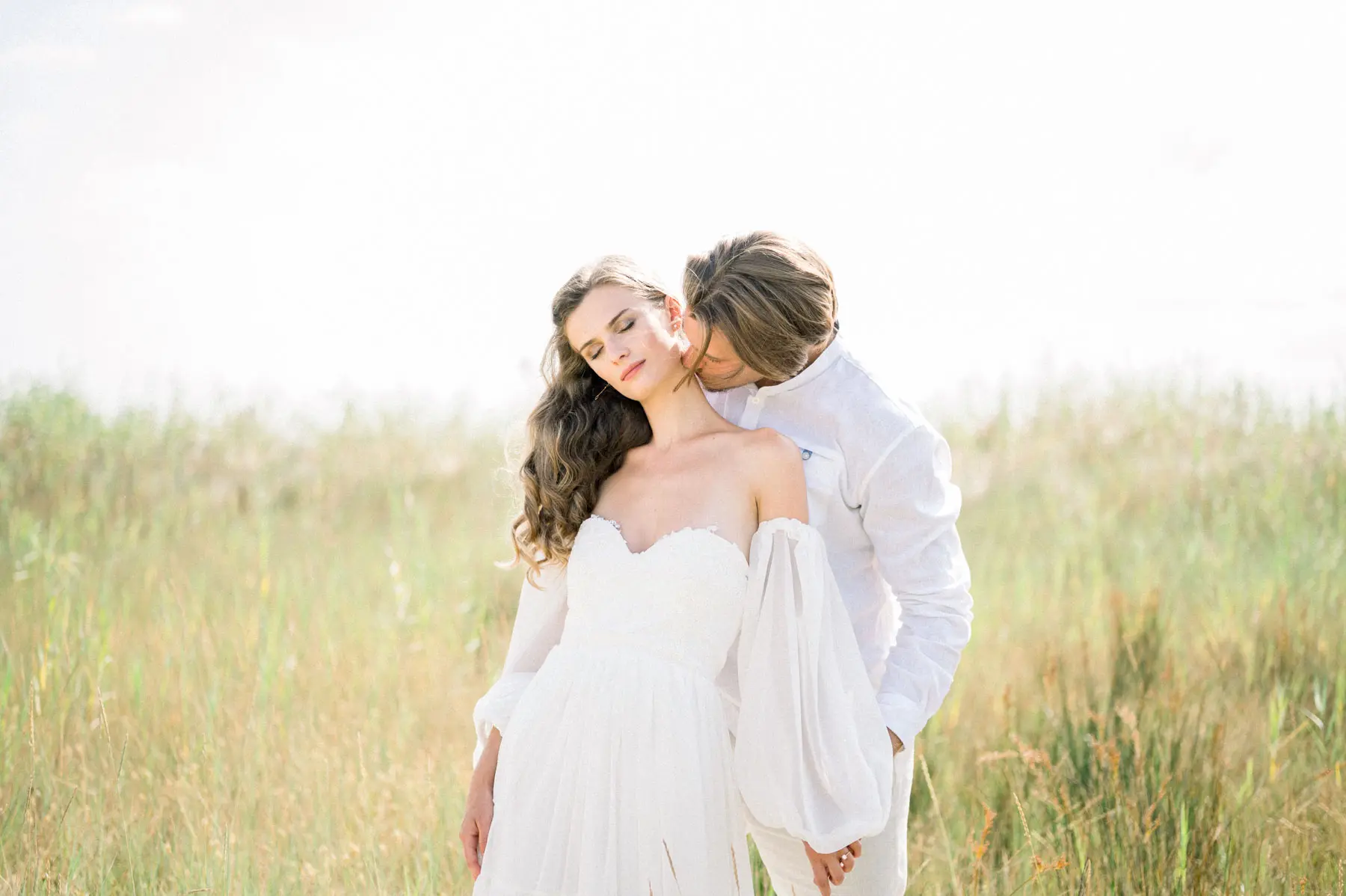 My mission is to offer video memories that deeply touch my clients, allowing them to relive their wedding day whenever they wish.
I'm honored to be recognized as a serious, conscientious, and caring wedding videographer who constantly strives to exceed my clients' expectations. I'm delighted to collaborate with Tristan Perrier, a Fine Art photographer based in Bordeaux, whose expertise and professionalism are widely recognized. Our association has naturally formed around our shared attachment to Super 8 film. It is a real pleasure for me to become, alongside Tristan, a Fine Art wedding videographer and to offer Super 8 wedding films.
To me, each wedding is an opportunity to create lasting and emotional memories that allow couples to relive their big day at any time. My commitment to my clients goes far beyond simply providing video services, as I'm determined to ensure that their wedding experience is unforgettable.
I'm a passionate, creative, professional, and empathetic wedding videographer, and I'm happy to offer my skills and expertise to capture the most precious moments of your wedding and create lasting memories that will last a lifetime.
My work philosophy is focused on quality, creativity, and empathy. Each of my videos is made with meticulous attention to detail, using cinematic techniques to create a unique visual experience. I adopt a creative and original style, tailored to the needs and preferences of each couple.
I'm also committed to technical excellence, using state-of-the-art professional equipment to capture sharp and clear images with pastel colors. I strive to constantly innovate and improve by keeping up with industry trends and technological advancements.
By working closely with each couple, I ensure that I understand their expectations and create a video that reflects their unique personality. I believe that each wedding is unique and deserves to be celebrated in its own way, which is why I strive to personalize each video based on the tastes and preferences of my clients.
The Bordeaux region is a sought-after wedding destination for many couples, offering idyllic landscapes and prestigious locations to celebrate love.
As an audiovisual professional, I have acquired expertise in producing high-quality wedding videos, using cinematic techniques and modern equipment to capture each moment with precision and aesthetics. From the wedding ceremony to the reception, I'm there to immortalize every important moment of your wedding day with discretion and sensitivity.
Whether you choose to get married in the vineyards of Saint-Emilion, on the shores of the Arcachon's bay, or in the prestigious locations of the city of Bordeaux, I'm able to capture every detail of your celebration, according to its unique context and decor. My work as a Bordeaux wedding videographer has allowed me to become familiar with the region's most idyllic locations, which I have been exploring for 15 years. I strive to capture them at their best, reflecting the beauty and charm of each place.
From the 4K camera to drones, I have state-of-the-art equipment to create unique wedding videos that poetically and cinematically tell the love story of each couple. My goal is to create a wedding film that is a true work of art, capturing every magical moment with careful aesthetics and genuine emotion.
I'm proud to serve couples in the Bordeaux region as well as from all over the world by creating unforgettable memories for their big day. Although I'm based in Bordeaux, my passion for creating wedding videos takes me to work with couples from all regions of the world to capture their love and wedding in a unique and authentic way. Whether it is a wedding videographer in Paris, Provence, or beyond, I'm committed to offering you a professional, creative, and personalized service to make your wedding day even more unique. My goal is to create timeless memories that reflect your happiness and celebrate your union in an elegant and refined manner, no matter where your wedding takes place in France and beyond.
My name is Stephen. I have been passionate about audiovisual for over 10 years.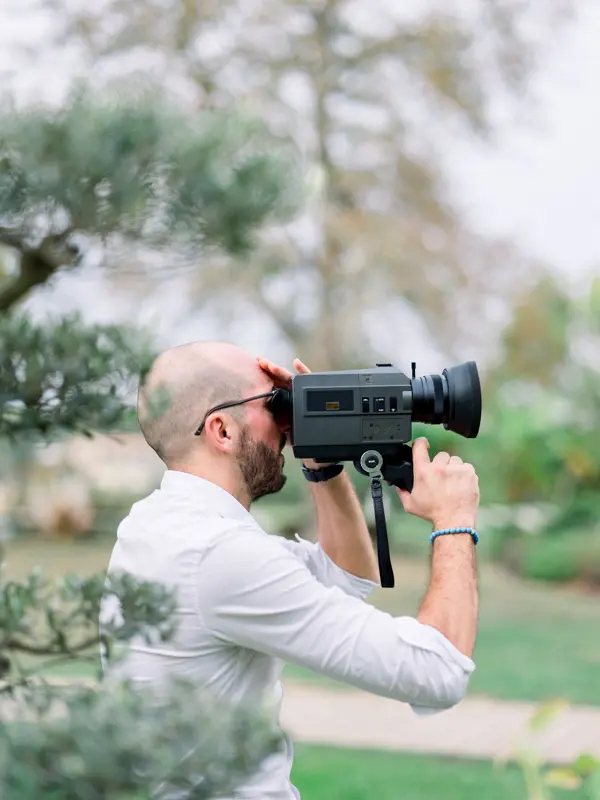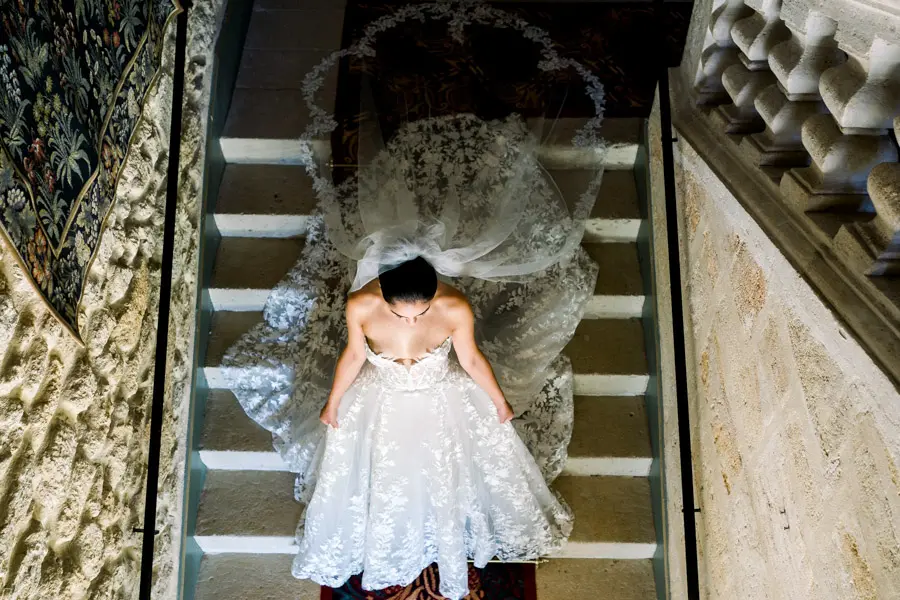 I have been living in Gujan-Mestras, on the beautiful Arcachon's bay, for more than 15 years. I have also had the opportunity to live in different regions of France, such as French Riviera for 2 years and the Champagne region for 10 years.
Over the years, my passion for cinema and editing has continued to grow. I have been particularly inspired by film directors such as Edgar Wright, Christopher Nolan, and Michel Gondry, who each have a unique and original approach to their film editing, giving depth and a particular interpretation to their work.
Some people are inspired by artists they admire, and for me, these directors are such artists. Their creativity and talent have deeply impressed me and have sparked my desire to create my own film projects. I consider my creations as personal projects, as they reflect my ideas, convictions, and emotions.
Each short film I create is a work that allows me to express myself as an artist and to share my stories with others.
Destination wedding videographer
Bordeaux professional wedding videographer
Fifteen years ago, I settled down with my Super 8 and 4K cameras in the splendid region of Bordeaux. Quickly, my heart succumbed to the charm of this sublime region and I fell deeply in love with its landscapes and ambiances. The Bordeaux region is a land of culture and history, famous worldwide for its prestigious wines and magnificent landscapes. Castles such as Pape Clément and Haut Brion, renowned for their elegance and refinement, are jewels of Bordeaux's heritage. The vineyards of Saint-Emilion, classified as a UNESCO World Heritage Site, are also a treasure to discover, with their unique terroir and rich variety of grape. The Arcachon's Bay, meanwhile, is a haven of peace located between land and sea, offering breathtaking views of the coast, endless sand dunes, and preserved nature. The sunset on the Dune du Pilat is a magical moment that leaves no one indifferent. The Cabane Tchanquées, emblematic of the bay, add a picturesque touch to this dream landscape. It is a place that I particularly appreciate, having lived on the Arcachon's Bay for many years. The region offers a perfect setting for memorable wedding shoots, enhanced by the natural beauty of the locations.
In addition to my passion for audiovisual work, I also enjoy traveling and discovering new horizons. Tristan and I offer destination wedding videography services to our clients.
Travelling has allowed me to discover different cultures, breathtaking landscapes, and new perspectives, which enrich my outlook on life and creativity in my work. Travelling is a constant source of inspiration because it allows me to step out of my comfort zone, explore new environments and cultures. This has led me to explore incredible destinations such as the United States, Indonesia, and Australia, to name a few.
These travels have also allowed me to discover new breathtaking landscapes that have often inspired my video production work. The lights and colors of the different places I visited have had a significant impact on my creativity and my vision. It has also allowed me to work with couples from around the world, from different cultures and backgrounds, which has helped me enrich my work and find new perspectives.
Traveling is a passion that I share with my video production work. It allows me to explore the world, meet new people, and broaden my perspective on life and creativity.
In recent years, I have chosen to fully dedicate myself to the art of creating wedding videos. This has become my true specialty. I love capturing the most emotional and intense moments of this important day for couples all over the world. To me, there is nothing more rewarding than being able to create a film that will allow them to relive those magical moments over and over again.
I'm passionate, creative, and perfectionistic in my work. I always strive to deliver high-quality work and meet my clients' expectations with empathy and professionalism.
Passionate about audiovisual, I'm constantly seeking new skills and techniques to improve my work. My thirst for knowledge has led me to always be on the lookout for the latest trends and technologies, in order to offer my clients innovative solutions tailored to their needs. I'm fascinated by the constant evolution of the industry and I'm always ready to learn and adapt to provide you with the best. Moreover, I have a true passion for innovation and its potential in the audiovisual field. I'm constantly exploring the latest advances in this area to stay at the forefront of technology. I enjoy exploring new cinematography production tools to enhance my work and offer unique and memorable experiences. That's why I enjoy to be at your service as a professional wedding videographer in Bordeaux.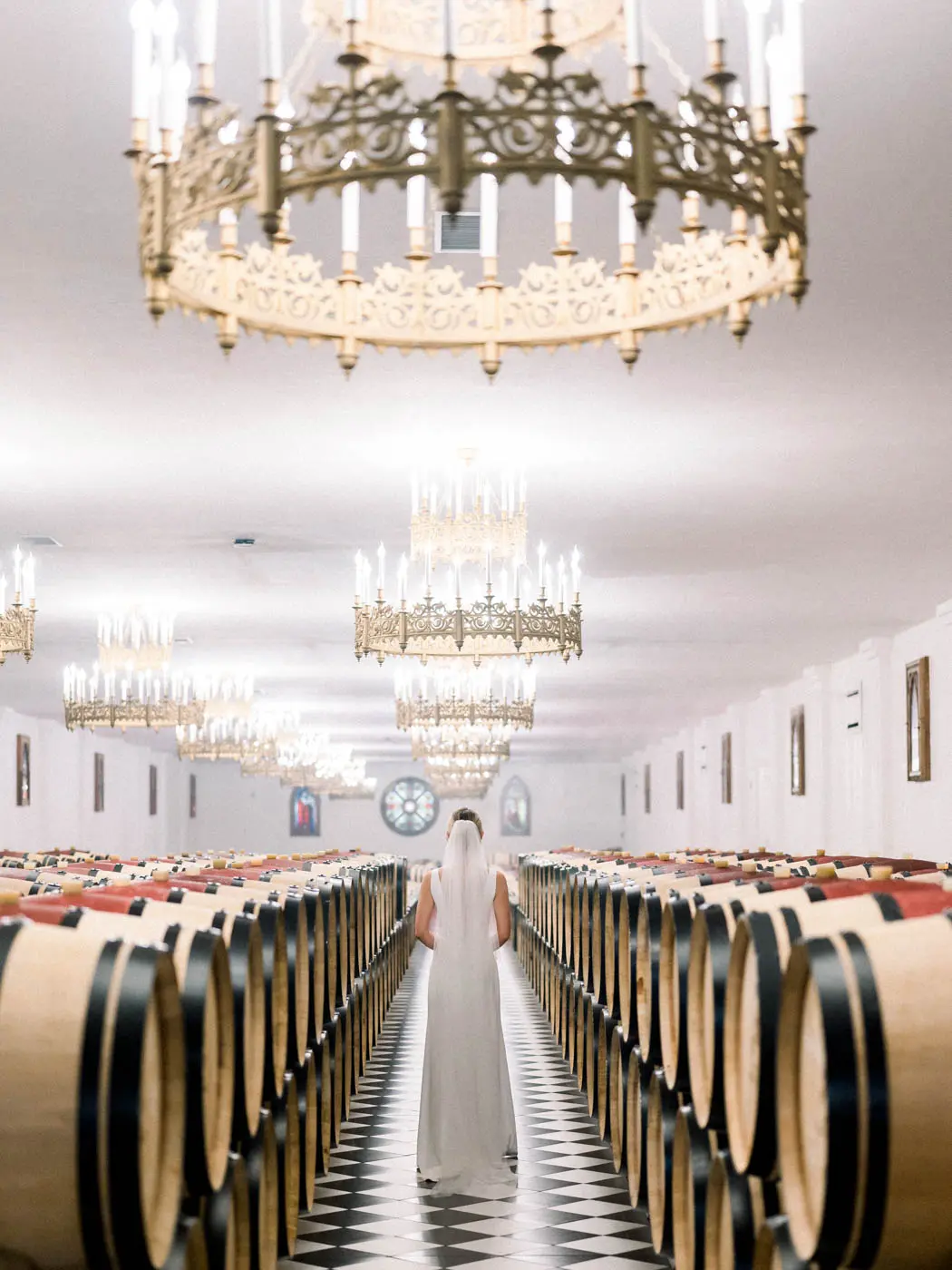 FINE ART WEDDING VIDEOGRAPHER
Beyond the human qualities that I share with Tristan Perrier, we both have a sincere affinity for the aesthetic of images created by the Fine Art wedding videographer.
My artistic approach as a Fine Art videographer allows me to highlight the beauty and emotion of each key moment of the wedding day. This modern editorial style involves particular attention to composition, light, color, and the overall mood of the video.
The goal of Fine Art video is to capture images that seem to come out of a painting, with pastel colors, striking contrasts, and refined elegance in camera movements. This authentic approach also involves harmoniously staging the celebration location to create images that correspond to the ambiance, atmosphere, and style of each wedding.
Wedding Fine Art video is, for me, a timeless and emotional approach to video editing. I meticulously select the most powerful moments of your wedding to include and present them in an aesthetic and artistic way.
My Fine Art artistic approach to wedding video faithfully reflects the personality and specific emotions to each couple.
The Super 8 camera is a true technological gem that has revolutionized the world of cinematography since its creation in the 1960s. With its 8mm film format, the Super 8 camera is ideal to capture authentic and timeless images with a unique aesthetic that harks back to the golden age of cinema. This filming technique produces soft, organic, and almost poetic images, with a grainy texture that adds an extra dimension to the visual storytelling.
The process of filming with a Super 8 camera is very different from a modern digital camera. Indeed, the Super 8 camera requires a certain attention to composition, lighting, and camera movements, as it is impossible to immediately see the final result. The videographer must be able to anticipate the final outcome and work accordingly to capture the emotion and atmosphere of the moment.
Post-production is also a crucial step in the process of creating a video shot in Super 8. Editing these images requires great precision and patience, as it involves working with analog film that needs to be digitized in order to be processed on a computer. The quality of the digitization is also an important element in preserving the unique aesthetic of the Super 8 camera.
The Super 8 wedding approach is a way of capturing unique and timeless wedding films. The Fine Art aesthetic is increasingly appreciated by couples who are looking for an artistic touch for their wedding. The Super 8 wedding style is a perfect match for elegant, refined, and romantic celebrations.
Get In Touch
HOW DID YOU BOTH CROSS PATHS? HOW DO YOU ENJOY YOUR MOMENTS TOGETHER AS A COUPLE? WHAT ACTIVITIES DO YOU ADORE, AND WHICH DESTINATIONS DO YOU CHERISH MOST? FILL ME IN ON ALL THE DETAILS ABOUT YOUR UPCOMING NUPTIALS! I'M DELIGHTED TO OFFER ASSISTANCE AND WILL INVEST THE NECESSARY TIME TO PROVIDE YOU WITH THE MOST VALUABLE GUIDANCE.