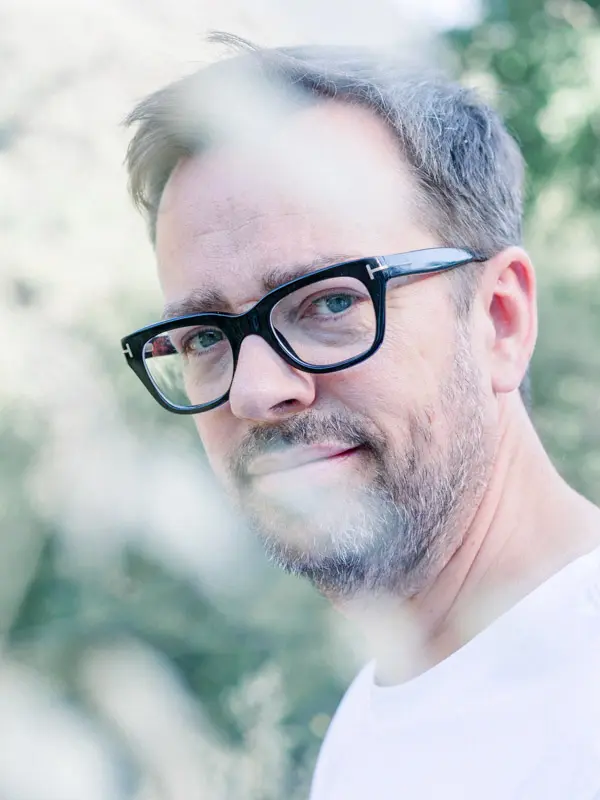 WE'RE TRISTAN AND STEPHEN AND WE LOVE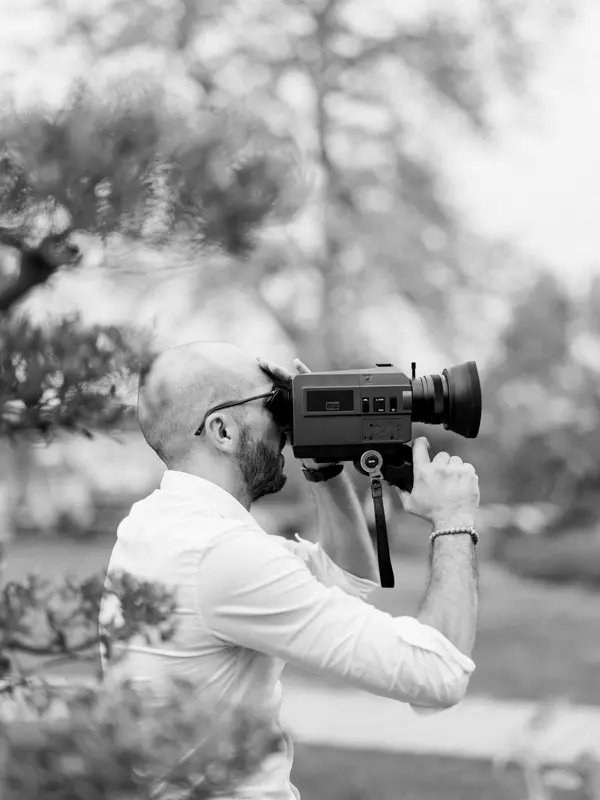 We specialize in emotional & Raw cinematic films.
The Super 8 wedding film adds an authentic look and feel as well as a nostalgia touch to your wedding video. Moments captured in Super 8 are more intense and emotional due to its unique cinematic style. The Super 8 film provides a warm and organic visual rendering, which enhances the emotion and timeless nature of wedding memories.
By using the Super 8 camera for your wedding, Tristan and Stephen create a video that has the appearance of an old film, while still being of exceptional quality. You will experience an unique visual and emotional journey that will be etched in your memory for years to come.
The use of Super 8 film also adds an extra charm, with its characteristic grainy texture. It evokes a true sense of nostalgia, transporting the viewer to another time and atmosphere.
The Super 8 wedding film adds an artistic and poetic dimension to your video. The final result is a wedding film that is both timeless, artistic, and emotional. You will relive the most precious moments of your day with an enduring beauty.
Tristan and Stephen's Super 8 wedding movie offers a genuine cinematic experience by capturing images in 8mm format. This format was very popular in the 60s and 70s for family films and documentaries, which gives it a nostalgic aspect.
The Super 8 offers authentic image quality, giving a true artistic dimension to each shot.
This visual authenticity lends a special charm to wedding videos filmed with a Super 8 camera, reminiscent of old family films and creating a warm and friendly atmosphere. Moreover, filming your wedding with a Super 8 camera provides a more human and organic experience. Tristan and Stephen are committed to capture each shot with special care and attention, adding a personal and unique touch to every moment filmed.
Choosing a Super 8 reportage for your wedding is not just about image quality; it's also an experience in itself. For the videographer, it involves a come back to the fundamentals of the art of shooting, with particular attention paid to composition, light, and shutter speed. This approach allows them to focus on the very essence of the video by capturing the most authentic and spontaneous moments.
As for the people being filmed, the experience is just as unique. The sound of the camera, the handling of the film, and the anticipation of seeing the final results add a sensory and emotional dimension that is often absent in traditional digital video production. The Super 8 brings a warm and nostalgic atmosphere that transports you to another time and allows you to immerse yourself in the story unfolding before your eyes.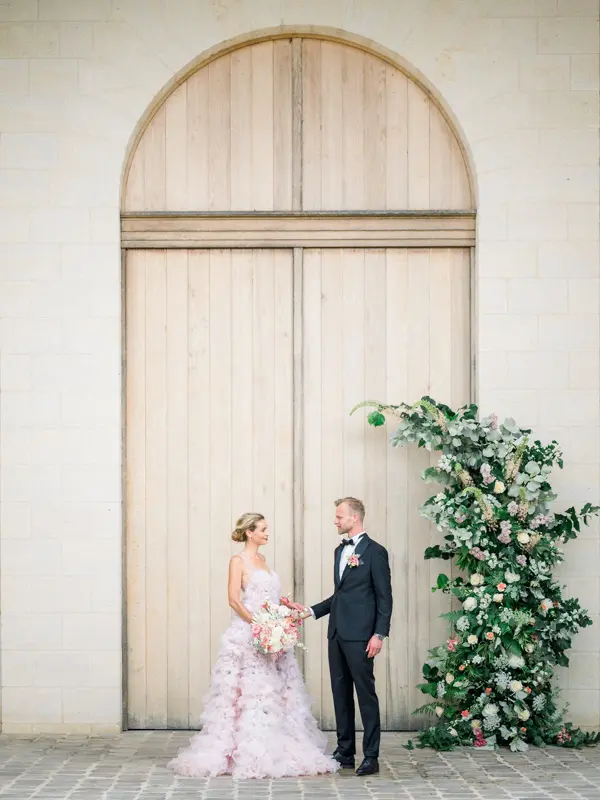 The 8mm format offers a different image quality than modern digital cameras, giving a retro and vintage style. This originality can also be found in the framing and composition choices of the image, as the Super 8 camera requires particular attention to achieve the best possible rendering. In short, choosing a Super 8 film for your wedding demonstrates a refined and distinctive taste, reflecting an appreciation for lesser-known cinematic works and offering an opportunity to stand out from the norm.
You will experience a unique and poetic journey. Your Super 8 film will capture the very essence of your union in an unforgettable and nostalgic way.
Filming in Super 8 has become a rare and original practice in the film industry, especially in weddings.
By choosing a Super 8 wedding videographer for your D-Day, you will have unique memories, different from modern videos shot in high definition. The captured images will have a unique character, with that texture and granularity adding a charm touch to the final video. Filming your wedding in Super 8 is also a creative challenge for Tristan and Stephen, who must work with specific technical and artistic constraints.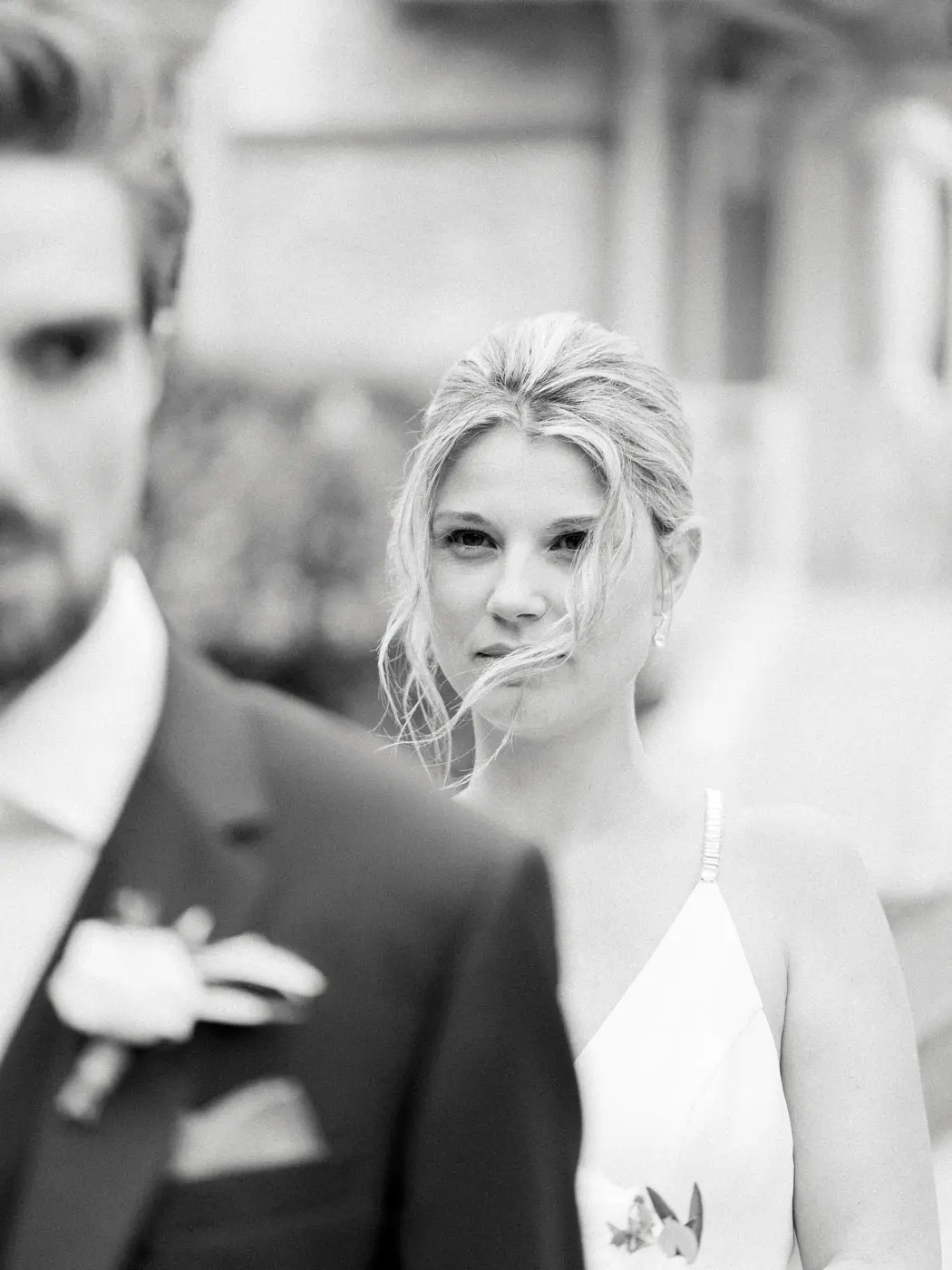 How does work the Super 8
The Super 8 film, a true symbol of the cinematic epic, now finds itself at the center of your wedding film. Although produced in limited quantities, cartridges remain available. Furthermore, specialized companies are dedicated to restoring the most prestigious camera models, such as the Beaulieu 4008 series cameras, while some devices from the 70s are still in excellent working condition.
I'd call it natural elegance, With a note of contemporary art.
The post-production of your Super 8 wedding film is a delicate process that Stephen carries out while preserving the authenticity and quality of the original film. Unlike modern digital production, it requires particular attention to the texture, brightness, and grain of the film. Tristan and Stephen are sensitive to this in order to maintain the image integrity and make it as close to reality as possible. Indeed, the Super 8 film has a unique texture and distinct grain that contribute to its nostalgic charm. That is why Super 8 film production is considered an art form in itself, requiring exceptional expertise and craftsmanship.
The digitization and development of Super 8 cartridges are crucial processes for preserving the precious memories captured by this iconic camera. Developing Super 8 cartridges is also an important step in making the images usable. Development professionals use suitable chemistry to develop the film, ensuring that the negative is not altered.
Digitization allows for the transfer of analog images to a digital medium, thus providing improved image quality and long-term preservation.
Thanks to these development and digitization processes, Super 8 films can be edited and compiled for your wedding.
Over the years, many renowned brands such as Kodak, Canon, Nikon, and Beaulieu have manufactured Super 8 camera models, each with its own unique features and capabilities. All have shared the common goal of capturing cinematic images in a portable and affordable format, providing users with an original and authentic filming experience. Today, Super 8 cameras have become true collector's items for film enthusiasts and cinema history buffs, bearing witness to a bygone era when film was the standard for capturing life moments and artistic creation.
Give us the Full Story
HOW DID YOU BOTH CROSS PATHS? HOW DO YOU ENJOY YOUR MOMENTS TOGETHER AS A COUPLE? WHAT ACTIVITIES DO YOU ADORE, AND WHICH DESTINATIONS DO YOU CHERISH MOST? FILL US IN ON ALL THE DETAILS ABOUT YOUR UPCOMING NUPTIALS! WE'RE DELIGHTED TO OFFER ASSISTANCE AND WILL INVEST THE NECESSARY TIME TO PROVIDE YOU WITH THE MOST VALUABLE GUIDANCE.